Beestra 2-Pack
Regular price
$39.90 USD
Sale price
$37.95 USD
Unit price
per
Sale
Sold out
WANT TO HELP WILD BEES? Protect their habitat. Stop using pesticides. Plant native flowers. Do you already have wild reed-nesting bees nearby? Set up a Beestra and find out.
THE BEESTRA IS A DIFFERENT KIND OF BEE HOTEL. It has a mineral coated, nontoxic paper casing. The tubes are different diameters to suit wild bees of all sizes, and they're 7" long which is crucial to maintain their population. Its many safety features include a rock-solid mount, predator screen, and roof overhang.
BEWARE PARASITE HOTELS. Native bees pick up parasites on flowers and carry them home. Most bee hotels require heavy maintenance to avoid infestation, but not the Beestra. Recycle or compost it when its job is done and stop the deadly cycle.
HERE'S THE DEAL: Start each growing season with a fresh Beestra. If bees start moving in, great! If not, refer to our first point and try again. Don't give up. The bees are worth your effort.
DETAILS: The Beestra is 9.5" x 4" x 4" or 23cm x 10cm x 10cm.  Weighs less than a pound.  Simple assembly.  No tools required but you need a screwdriver to mount.  Built by Ames and Dan on our Ozarks farm.
Materials

Nontoxic mineral-coated corrugated fiber board, paper, galvanized steel
Care Instructions

Install when flowers are blooming. When weather gets cold, insert SpringBoard (included) and either leave it outside or keep in a cool, dry place. When weather warms up to 55F and above, poke a hole in the SpringBoard to let bees emerge. Have a new Beestra installed nearby to ensure they have a safe new home. When the bees have all left, recycle or compost your old Beestra. (More detailed instructions included)
Share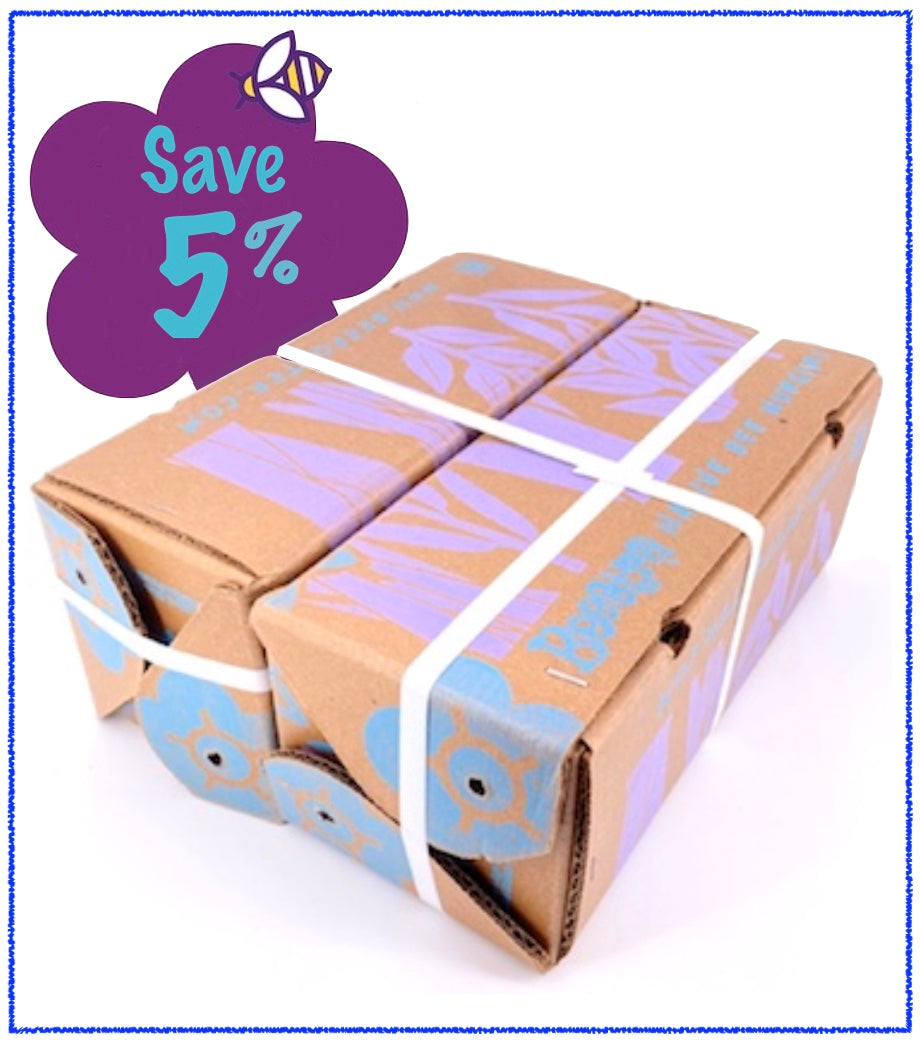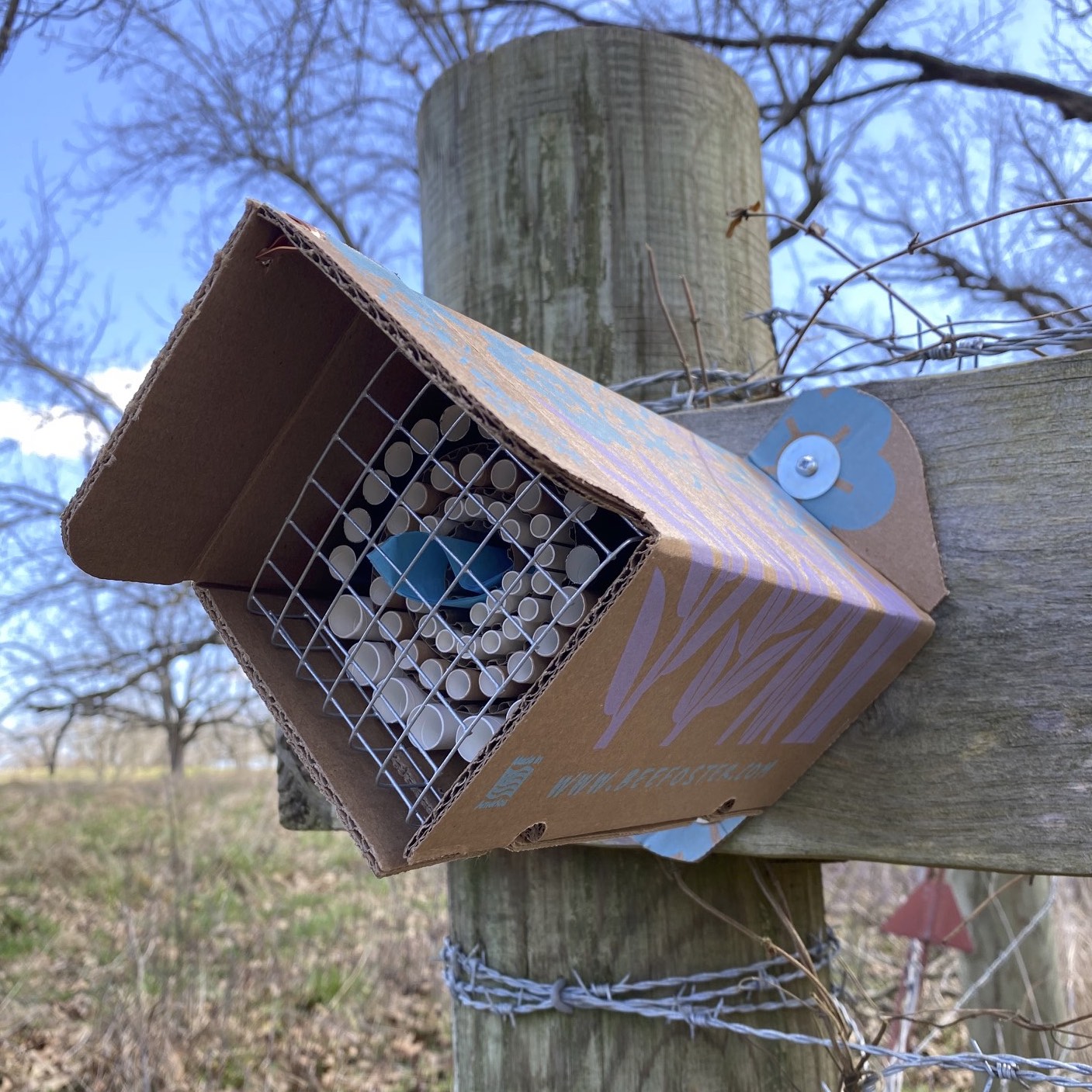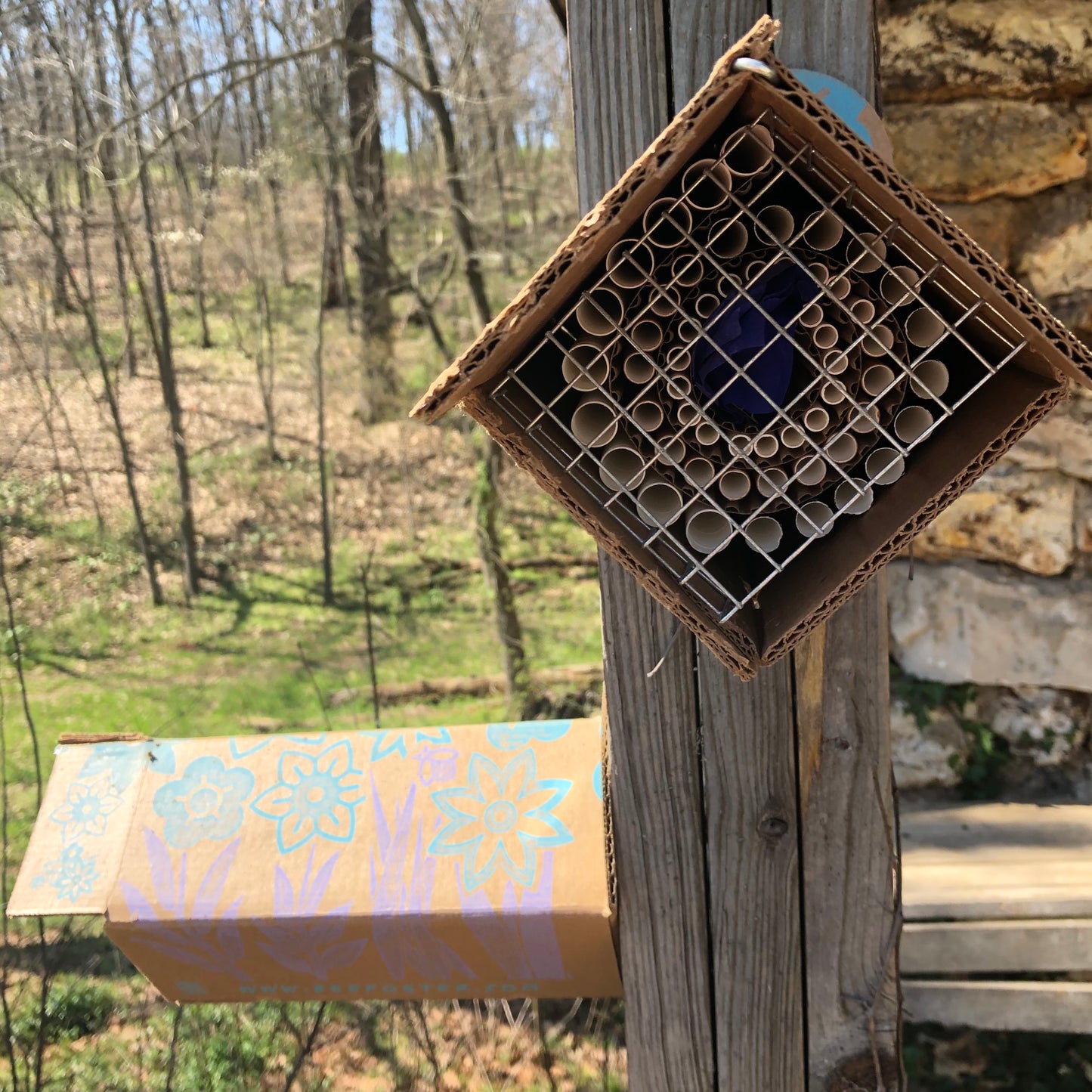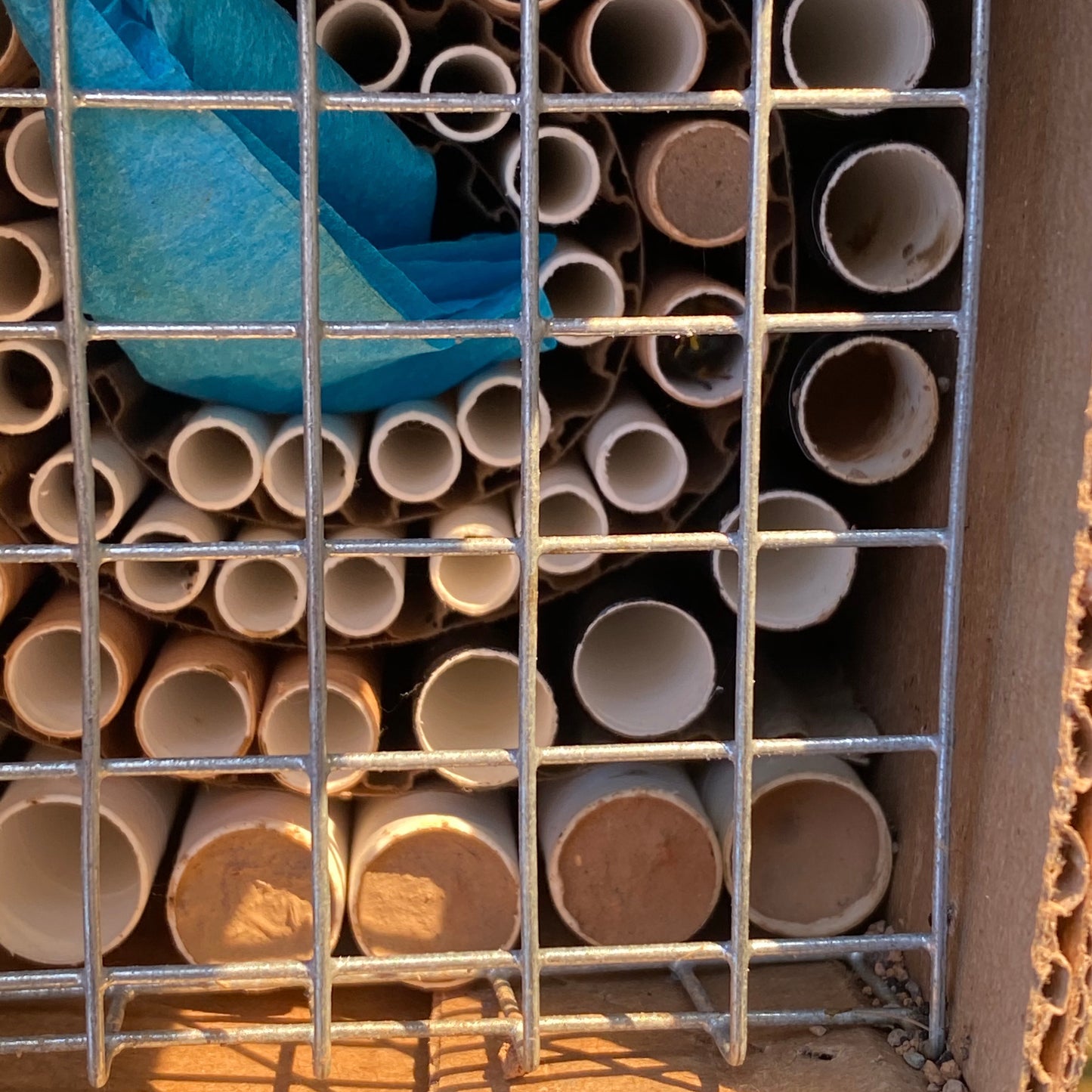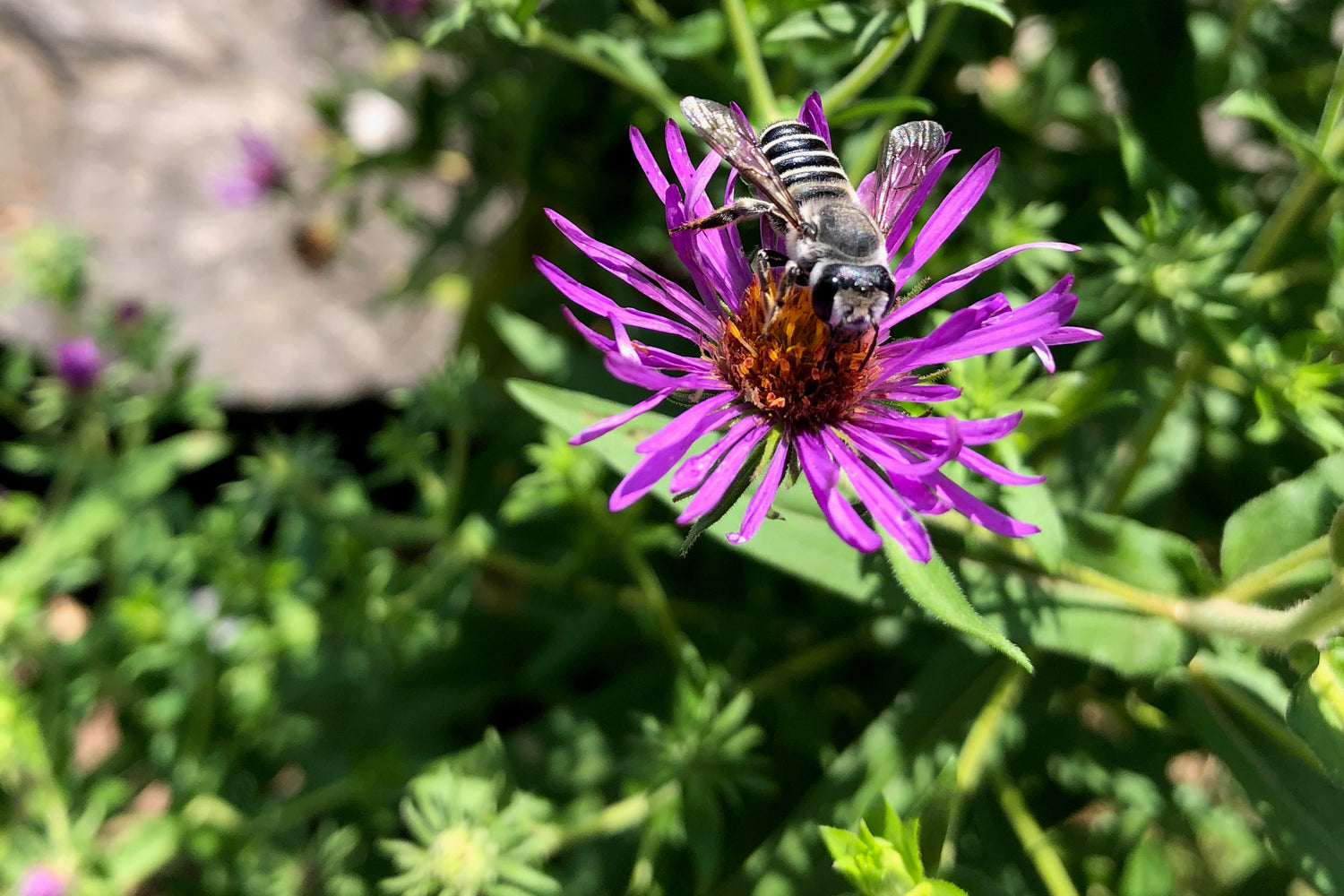 The Beestra helps you find bees and keep them safe
The Beestra is the best tool for telling you how the bees in your yard are doing. Are they thriving? Are they... nonexistent? Either way, you will have the knowledge to help bring bees back starting from your own home. We'll help you along the way.
How does the Beestra work?